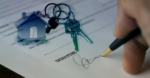 The COVID-19 pandemic impacted the real estate market significantly. The world quickly transitioned from business-as-usual to office closures, cautious travel, and work-from-home mandates.  
As a result, tenants are now more reluctant to sign or renew their commercial real estate leases. 
According to Forbes, the global commercial real estate deal volume declined by a whopping 35 percent in 2020. What's more, several companies are now unlikely to renew their lease until they have more clarity on their business needs. 
That's why real estate leases now have clauses to ease the renter's doubts during the current pandemic. Some of these conditions include: 
Flexible termination

Specific pandemic force majeure clauses

Shorter lease windows
Be that as it may, commercial leases remain as puzzling as ever. From arbitration clauses to zoning laws, several aspects of the process are still complex. 
That's where this article comes in. 
This post explores the elements of a commercial real estate lease and how it differs from a residential lease. We'll also consider the things to know before signing a commercial real estate lease. 
Let's jump right in. 
Basics of a Commercial Lease Agreement
A commercial lease agreement is a contract between a lessor and a lessee. And it involves leasing an office space, warehouse, or other similar industrial property for running a business. 
A commercial real estate lease contract gives the lessee an exclusive right to use the property for a specific period. Some fundamental elements in a commercial lease contract are: 
Permitted Use:

Determines type of business to be carried out in the premises

Trading Hours:

Specifies the core trading hours on the premises

Common Areas:

It includes restrooms, gardens, fountains, among others

Subletting and Assignment:

Determines whether or not a lessee can sublet the property
As in any contract, signing a commercial real estate lease is a significant business decision. As such, it's vital to conduct due diligence — understand the rights and obligations — before committing to a contract. 
And that brings us to the subject. 
5 Things to Note Before Signing a Commercial Real Estate Lease
Here are some things you should consider before signing a commercial real estate lease. 
1. Know the Lease Details
Yes, it sounds like a no-brainer. However, knowing the lease details extends beyond reading the contract terms. You also have to conduct in-depth research to understand other critical factors. 
For example, the right location is essential for any small business to thrive. As such, it's best to consider whether the property's location is ideal for your potential clients. 
Also, you may want to find out as much as possible about the property owner. That way, you'll have a complete picture of your new business partnership. 
Some U.S. states require that a business vacate a property if the landlord fails to make a mortgage payment to the bank. So, consider verifying the property owner's financial situation before signing a commercial real estate lease. 
2. Research Zoning Laws
The term "zoning" describes local laws or regulations that control how real property can — and cannot — be used in specific geographical regions. That means a local government can restrict the use of a residential property for business purposes to confine commercial activity to a specific part of town. 
For instance, the Permitted Use clause in your commercial lease contract may allow you to use specific property as a coffee shop or restaurant. However, such use may not be consistent with the zoning laws. 
As such, it's vital to research the zoning laws before signing a commercial lease agreement. 
You may also want to learn about some environmental laws that might prevent your business from operating at a maximum capacity. These include regulations about noise, smells, and pieces of equipment. 
3. Know the Essential Lease Statutes
There are several components to keep in mind when reviewing your commercial lease. However, the most critical one may be the rent structure. 
That's because knowing how much you pay for the property monthly will help you plan your budget effectively. Moreover, an understanding of how your annual rent increases can help determine whether you can afford the new place. 
Besides the rent structure, other statutes to note before signing a lease include: 
Transfer Structure: How your lease will be transferred if your business closes

Personal Exposure: You're responsible for aspects of the lease even if your business defaults

Holdover Rent: A rent increase when a tenant stays after the lease expires

Non-disturbance Agreement: Protects the renter from eviction when the property is foreclosed
Finally, don't forget to ask your landlord about other additional expenses, such as insurance, property taxes, repairs, security, parking, and utilities. 
4. Negotiate to Get the Best Deal
As you may have guessed, renting a commercial property can be very pricey. The good news is many aspects of your lease agreement are negotiable. 
Unlike residential leases that come with fixed terms, commercial leases are often negotiable. 
For example, commercial leases are typically three to five years. However, you can choose to sign long-term or short-term contracts depending on your business needs.  
So, don't hesitate to discuss the terms of your lease. Even better, consider hiring an attorney to get the best deal for your company. 
5. Exclusivity for Your Building
An exclusivity clause in a commercial lease grants the renter the exclusive right to engage in specific activity in that location. These could include the right to allow a particular business or product. It could also establish other rights related to the way you use the commercial property. 
In other words, it could prevent similar businesses in your industry from opening in your building. For example, an exclusivity clause ensures that a restaurant owner won't have a competitor in the building for the cuisine they offer. 
Wrapping Up: Talk to an Expert Before Signing a Commercial Real Estate Lease
A commercial real estate lease is a legally binding document. That means signing the wrong lease can hurt your business beyond the question of real estate. 
For this reason, it's essential to hire experts to help ease the process. 
For example, an experienced commercial real estate agent can help find the best location for your business and offer negotiation tips. Similarly, you could pay an attorney to help vet and approve the lease before appending your signature.
Again, the commercial real estate lease process can seem complicated to a novice. However, these professionals can help navigate through the legal jargon to get the best possible deal. 
https://www.webuycaliforniahousesforcash.com/
Article courtesy of Rachael Maisen